Advice about Coronavirus (Covid-19)
Read the latest advice and information from NHS England and Public Health England about the Coronavirus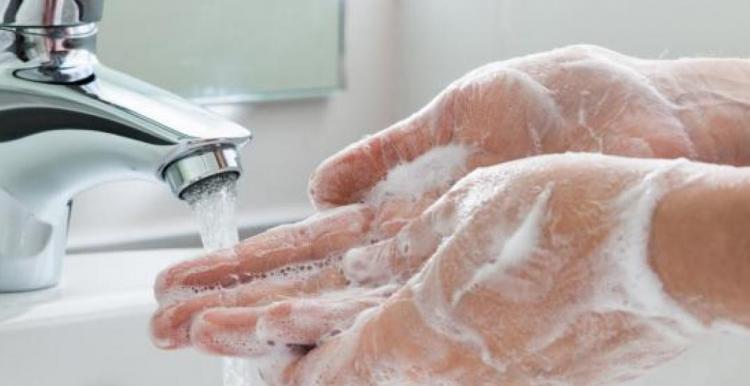 Staying home to stop coronavirus spreading
The single most important action we can all take, in fighting coronavirus is to stay at home in order to protect the NHS and save lives.
When we reduce our day-to-day contact with other people, we will reduce the spread of the infection. That is why the Government has introduced new measures to tackle the spread of coronavirus, including a ban on public gatherings of more than two people.
According to guidance, you should now only leave the house for one of four reasons:
1. Shop for basic essentials – only when you really need to.
2. One form of exercise a day – such as a run, walk or cycle, alone or with other people you live with.
3. Medical need – for example, to visit a pharmacy or deliver essential supplies to a vulnerable person.
4. Travel to and from work – but only where this is absolutely necessary.
If you do need to go outside for one of these reasons, it's important that you always keep a distance of 2m (6ft) from other people.
How long to stay at home if you have symptoms
Anyone with symptoms should stay at home for at least 7 days.
If you live with other people, they should stay at home for at least 14 days, to avoid spreading the infection outside the home.
After 14 days, anyone you live with who does not have symptoms can return to their normal routine.
But, if anyone in your home gets symptoms, they should stay at home for 7 days from the day their symptoms start. Even if it means they're at home for longer than 14 days.
Symptoms include:
a high temperature
a new, continuous cough
Particular care to minimise their social contact has been recommended for:
People over the age of 70
Other adults who would normally be advised to have the flu vaccine (such as those with chronic diseases)
Pregnant women
Do not go to a GP surgery, pharmacy or hospital.
You do not need to contact 111 to tell them you're staying at home. Government guidance advises they will not be testing people who are self-isolating with mild symptoms.
Read the NHS advice about staying at home.
Use the NHS 111 online coronavirus service if:
you feel you cannot cope with your symptoms at home
your condition gets worse
your symptoms do not get better after 7 days
Use the 111 coronavirus service
Do not go to a GP surgery, pharmacy or hospital.
Only call 111 if you cannot get help online.
Government guidance
To help prevent the spread of the virus, the Government have said (Monday 16 March):
To work from home where possible
To start social distancing. This means that all unneccessary contact with others is to be avoided, including going to pubs, bars and restaurants
What's the risk of catching coronavirus in the UK?
The NHS and Public Health England are well prepared for outbreaks of new infectious diseases. The NHS has put in place measures to ensure the safety of all patients and NHS staff while also ensuring services are available to the public as normal.
The UK Chief Medical Officers have raised the risk to the public to high. 
What's the risk of coronavirus to travellers?
There are some countries and areas where there's a higher chance of coming into contact with someone with coronavirus. If you have arrived back to the UK from abroad, please follow the advice for returning travellers.
How coronavirus is spread
Because it's a new illness, we do not know exactly how coronavirus spreads from person to person.
Similar viruses are spread in cough droplets. It's very unlikely it can be spread through things like packages or food. Viruses like coronavirus cannot live outside the body for very long.
How to avoid catching or spreading germs
Do:
Cover your mouth and nose with a tissue or your sleeve (not your hands) when you cough or sneeze.

Put used tissues in the bin straight away.

Wash your hands with soap and water often – use hand sanitiser gel if soap and water are not available.

Try to avoid close contact with people who are unwell.
Don't:
Do not touch your eyes, nose or mouth if your hands are not clean.
How to self-isolate if you're asked to
If there's a chance you could have coronavirus, you should self-isolate.
This means you should:
stay at home
not go to work, school or public places
not use public transport or taxis
ask friends, family members or delivery services to do errands for you
try to avoid visitors to your home – it's OK for friends, family or delivery drivers to drop off food
You will need to do this for up to 14 days to help reduce the possible spread of infection.
Read more coronavirus self-isolation advice.
Shielding
'Shielding' refers to protecting those at very high risk of severe illness from coronovirus because of an underlying health condition. People who are advised to adopt this approach will receive a letter or a text from the NHS in the next few days. 
Support is being put in place to ensure they can access food and medicines if family and friends cannot help. You can register for support using the pink button below.
Those affected include:
Solid organ transplant recipients

People with specific cancers:

people with cancer who are undergoing active chemotherapy or radical radiotherapy for lung cancer
people with cancers of the blood or bone marrow such as leukaemia, lymphoma or myeloma who are at any stage of treatment
people having immunotherapy or other continuing antibody treatments for cancer
people having other targeted cancer treatments which can affect the immune system, such as protein kinase inhibitors or PARP inhibitors
people who have had bone marrow or stem cell transplants in the last 6 months, or who are still taking immunosuppression drugs

People with severe respiratory conditions including all cystic fibrosis, severe asthma and severe COPD.

People with rare diseases and inborn errors of metabolism that significantly increase the risk of infections (such as SCID, homozygous sickle cell).

People on immunosuppression therapies sufficient to significantly increase risk of infection.

Women who are pregnant with significant heart disease, congenital or acquired
We understand that advice will have a significant effect on your life, and may affect how you feel. We've put together information about managing your mental health, including links to support and advice lines.
Further information
NHS England had produced a list of common questions about coronavirus, covering advice for you and your family, how it's caught and spread, prevention, self-isolation, testing and treatment and foreign travel. 
Other places for information:
Treatment for coronavirus
There is currently no specific treatment for coronavirus.
Antibiotics do not help, as they do not work against viruses.
Treatment aims to relieve the symptoms while your body fights the illness.
You'll need to stay in isolation, away from other people, until you have recovered.