Our volunteers play an important part in what we do.
Our volunteers support us in many different ways. From speaking with local people out in the community to find out what they think about health and care services, to helping in the office with data input and administration, our team effort makes a real difference. 
Whether you want to gain valuable experience and develop skills, help improve care in your community, or give something back, there are lots of ways you can join us.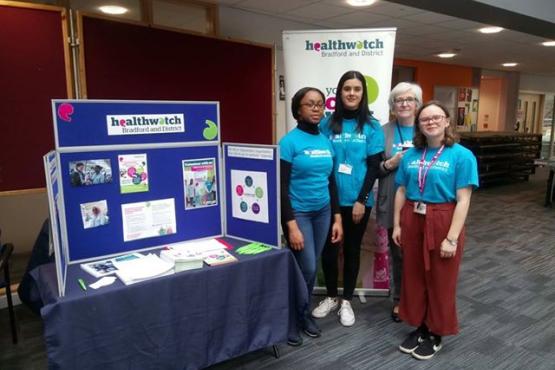 What can I do as a volunteer?
We offer several opportunities for people who want to volunteer with us. Your experience, skills and knowledge can be matched with the work we do, so that you can strengthen our work whilst we can help you to develop.
Enter and View Authorised Representatives
Meet the people who are trained to carry out our Enter and View visits
Our current Authorised Representatives can undertake a visit to a health or social care provider using our power to Enter and View, following their training and background checks. 
Alan Walsh - Lead 
Amanda Smith
Penny Wild
Sara Firth
5,053
People across the country gave up their time last year to help make a difference to local health and care services, by volunteering with their local Healthwatch.